Nemo's Reef on the Disney Dream
Both Ethan and Little E love water. When we looked at booking a Disney Cruise the pool areas were important to us. We wanted to know our that children would be able to enjoy them. Ironically we didn't get to use them as much as we wanted to due to Ethan getting tonsillitis on board. At the time of booking we weren't sure if either of our children would be toilet trained. The United States Public Health Service requires that only children who are toilet trained are permitted to enter swimming pools and spas on board cruise ships. Thankfully the Disney Dream has Nemo's Reef which is a wet play area/splash zone. It has been created with young children in mind and wearing swim nappies in there isn't an issue.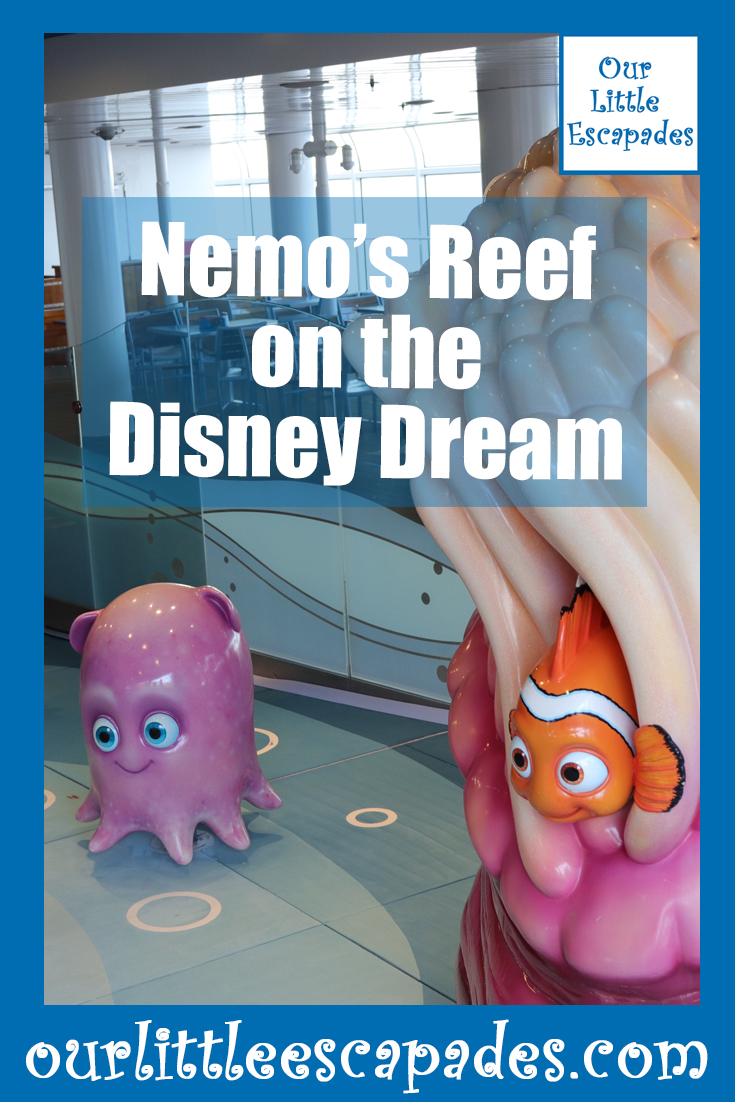 Nemo's Reef
Nemo's reef is a shaded covered area that gives children protection from the sun. It is fitted with a soft wet-deck surface which helps protect excited little ones running around. It is also enclosed by glass with a main stepped entrance. There is also a wheelchair-accessible entrance. The water is also nice a warm which means children can enjoy playing in there for a long as possible.
Nemo's Reef is full of characters from the Disney/Pixar movies. You can find Nemo, Dory, Marlin and Bloat who all move and spray water.
Mr. Ray has also been turned into a child friendly water slide perfect for children of all ages.
If the characters aren't enough to entertain the children there is a water curtain that moves back and forth.
Little E loved her time in Nemo's Reef. She would get very upset when we told her it was time to leave. I was so worried that she would miss not being able to go into the swimming pools. The splash area kept her so entertained that she never even asked about the pools. She did however ask about the AquaDuck but she wasn't tall enough to go on that.